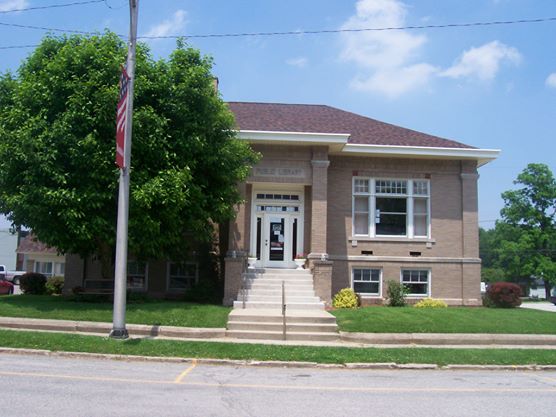 Roachdale-Franklin Township Public Library
100 E. Washington St., P.O. Box 399, Roachdale, IN 46172
Upcoming Holiday Closures – We will be closed:
Saturday, November 11th in observance of Veterans Day
Thursday, November 23rd & Friday, November 24th in observance of the Thanksgiving holiday.
Hours
Monday 11am-6pm
Tuesday-Friday 11am-5pm
Saturday 11am-3pm
Need service? E-mail us at roachdalepl@tds.net or send a PM to our Facebook site: Roachdale Public Library HERE. Visit Miss Jennifer's Facebook page HERE for Read Your Way across the USA virtual travel sites, activities, and crafts.
If you have a library card, you have access to ALL of our digital books, magazines, and streamed videos on OverDrive or with the Libby app. Visit the e-book tab for more! If you need a library card, you can apply for one remotely. Click HERE to complete the form. If you live inside the TOWN limits of Roachdale or Franklin Township, your home library is Roachdale-Franklin Twp PL. If you are outside of that are, you are Putnam County Library. They MAY also accepting remote registrations, so you may fill out the form for them as well.