We are  having  a hybrid Summer Reading model this year. We know some families may not be able to or desire to meet in person, while others are eager for this  experience.  ALL registered participants will receive the packets which contain supplemental activities to do throughout the summer as well as a book to keep for each topic. If you are participating ONLY with the "to go" program, you may pick them up at the library during regular hours. You may participant in any/all in-person events. The evening events will be different from the daytime events! (Registration deadline was May 20th – you can still join in-person events! You do not need to be registered to attend our morning, afternoon, or evening events!!!!!) 
ALL IN-PERSON EVENTS ARE AT THE ROACHDALE PUBLIC LIBRARY! 
In-person DAYTIME events                                                                                                                                          Wednesday morning program (10am-11am)          June 1, 8, 15, 22, 29 & July 13 &  20    (We won't meet the week of July 4!)
 In-person LATE AFTERNOON events                                       
Wednesday 3-4:15pm                  June 8 – Putnam County Nature at Play day – Little Gardeners
Thursdays 4:30-5:15                      June 9 & July 7                                                                                             Hendricks Co. Parks  Naturalist afternoons
In-Person EVENING Family nights      Thursdays (6-7pm) 
June  2, 16, 30 & July 14
Packet pick-up dates    (you may pick up packets during regular library hours – or following events if attending in-person programs)
Monday 11am-6pm      Tuesday-Friday 11am-5pm         Saturday 11am-3pm
 Packet 1: June 1-June  June 11                      Packet 2: June 13-June 25
Packet 3: June 27-July 9                                    Packet 4: July 11-July 23
Topics include (not necessarily in this order – they will align with guest speakers!!!): 
Coral reefs Marine Animals
Coastlines – including light houses, beaches, shipwrecks
Sea legends – including sea monsters, pirates & more
Guest speakers will include a scuba-diving father & son  and other surprises –  watch our Facebook events for more details!!!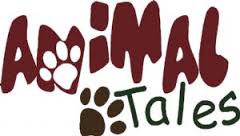 Courtesy of Hendricks County Parks !
 In-person LATE AFTERNOON events    Hendricks County Parks Naturalist afternoons                                           Thursdays 4:30-5:15                      June 9 & July 7