***Please note, you DO NOT have to be a Roachdale resident to participate in events**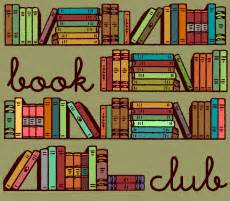 2nd Thursday of each month   6:00pm
2018 Book Club Books
The date shown is the date the book is discussed. Books are passed out one month prior to book discussion. They can be picked up at the monthly meetings or at the library during regular hours. We love having new members. Please contact us one month prior to the discussion if you would like to join so we are able to get enough books for each member. E-book versions are frequently available as well!
                       Reading Selection                                                                  Discussion Date (6pm)
The War Comes to Plum Street                    Bruce C. Smith                         * Time Change*  Tuesday, Oct. 9th at 6pm
Bless Me Ultima                                                   Rudolfo Anaya                         November 8th
Christmas at the Harrington's                          Melody Carlson                     December 13th
* As always – you do NOT have to be a resident of Roachdale or have a Roachdale Public       Library card to participate in any events at the Library. However, if you have a Putnam County Library card OR are a student or staff member of North Putnam School Corp. you can get a Roachdale Public Library card ~ we'd love to be your library home! Just bring your Putnam County library card, or for students/staff, bring your student/staff school ID. (Harmony information such as a schedule or progress report showing the student name/school attended will also work.) Students must be accompanied by a parent with ID in order to obtain a card.