***Please note, you DO NOT have to be a Roachdale resident to participate in events**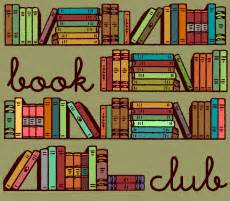 2nd Thursday of each month   6:00pm
2022 Book Club Books  – We are currently meeting in person. 
The date shown is the date the book is discussed. Books are available to check out one month prior to book discussion. They can be picked up at  the library during regular hours. We love having new members. Please contact Jennifer at roachdalepl@tds.net or call 522-1491 to join us!  E-book versions are frequently available as well!
Discussion Date (6pm)      Reading Selection     
June 9     Under Magnolia: A Southern Memoir by Frances Mayes
July 7      The Miniaturist by Jessie Burton
Aug. 8     The Wife, The Maid, and the Mistress   by Ariel Lawhon
Sept. 9    Feeding our Families by Eleanor Arold
Oct. 10    A Redbird Christmas by Fanny Flagg
Nov. 11     Lady Catherine, The Earl, and the Real Downton Abbey  by the Countess of Carnavron
Dec. 12   The City Baker's Guide to Country Living   by Louise Miller 
* As always – you do NOT have to be a resident of Roachdale or have a Roachdale Public Library card to participate in any events at the Library. However, if you have a Putnam County Library or another green EVERGREEN library card, you may check out materials at our library using your card!  If you are a student or staff member of North Putnam School Corp. (outside of Roachdale/Franklin Township), we encourage you to update your library card at the Putnam County Library and use your full Evergreen privileges!