We are located at    100 E. Washington St.
(P.O. Box 399) Roachdale, IN 46172
click here for directions
Contact us at (765)522-1491
Email: roachdalepubliclibrary@gmail.com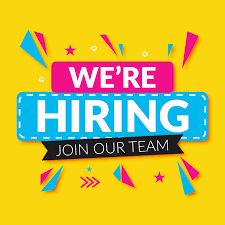 The Roachdale Public Library is looking for a part-time Library Clerk  – Do you enjoy reading, researching, and helping others?  Find detailed qualifications and a  full job description HERE 
This opening is a job share with our current clerk and would be an average of 15 hours weekly.  Hours would generally be 2-3 day per week between 10:45am-5:15pm, and 1- 2 Saturdays per month 10:45am-3:15pm. You would need to have some schedule flexibility to assist in other hours as needed.
Applications are available here in PDF format or WORD format. All applications should be completed and e-mailed to roachdalepubliclibrary@gmail.com for consideration.  You may e-mail questions to the same address.
Hours
 Monday                            11am-6pm
Tuesday -Friday             11am-5pm
Saturday                           11an-3pm         
                              Meet our staff!

 Director: Jennifer Stranger               Circulation Clerk: Barb Poole
Jennifer and Barb are both North Putnam graduates and deeply rooted in the community. Known by the kids as "Miss Jennifer" and "Miss Barb", these ladies enjoy sharing books and storytelling (shocker, right?). Jennifer has a BA in English from IUPUI in 1999 and earned her Secondary English Education license in 2009. She has previously worked Healthy Families, as an aide and temporary teacher at North Putnam, and was a Deputy at the Putnam County Assessor and Auditor's offices. She came to the Roachdale Public  Library as Director in September of 2014.
Miss Barb joined our staff in late October of 2015. She has been an active volunteer in the community for many years as a Sunday School teacher, the wife of a firefighter, and               theater mom (Vanity Theater in Crawfordsville). She's also a life-long Roachdale resident.
Both Miss Barb and Miss Jennifer hold regular story times for the library. Miss Barb is a           fantastic storyteller and leads the library's Preschool Storytime on Fridays during the school year.  Miss Jennifer travels to three daycares locally with a Mobile Storytime.